"Dr. Newkirk and his staff couldn't be more personable, patient friendly, and patient orientated. From appointment setting to making sure you're comfortable throughout the visit, their main concerns are the patient and the patient's needs. This, coupled with their professionalism and knowledge truly make a visit to the dentist's office "painless."
Nicole Balderas — Financial Coordinator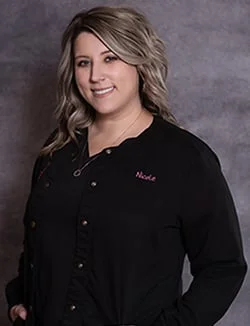 I have been in the dental field since 2005. Looking for a job, I saw an ad for a dental assistant. It sounded like something I would enjoy. Obviously, I did since I am still here! The first office I worked with allowed me to learn both dental assisting and the front desk. I feel most at home at the front desk greeting patients as they come in the front door. I have a passion for people and love meeting new faces. It's wonderful! I am able to move back and forth between the front desk and assisting as needed. I'm honored to be part of the Newkirk dental team.
I live in Yorkville with my husband and two young sons. Keeping up with their activities and spending time with our extended families keeps me very busy.
Nicole Zagorac — Dental Hygienist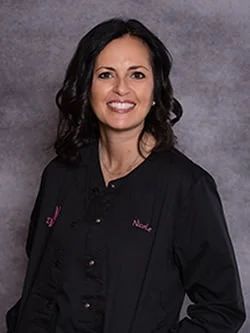 Hi! My name is Nicole. I've been working at Dr. Newkirk's office since 2014 on a part-time basis. I graduated from Elmhurst College in 1996 with a bachelor's degree in biology. I went on to Harper College to get my license in dental hygiene where I graduated in 1999. As your dental hygienist, I am committed to helping you keep your mouth happy and healthy. My goal is to assist your needs as a patient, whether it is home care solutions, problematic areas in the mouth, or basic dental education. You will receive the best possible care while in my chair. Your comfort is my priority.
Outside of the office, I keep very busy with my family, friends, and dog, Rex. In the evenings, you can usually find me at the ballpark or basketball court watching my two boys play. There's nothing more important to me than family. I look forward to meeting you and your family at the office!
Jessica Merrill — Dental Hygienist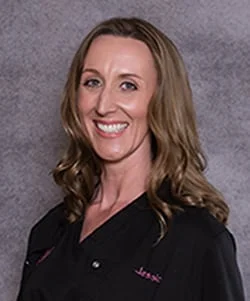 Jessica joined our team last July 2019. She received her license in Dental Hygiene from Prairie State College in 2005. "I am extremely thankful to be able to work alongside of Dr. Newkirk because of his vast knowledge of dentistry, exceptional restorative care and compassion for all of his patients. I am passionate about oral health and it is my goal to provide the highest standard of care to you and your family!
Away from the offie, I enjoy spending my time with my husband Jeff, our two boys and two dogs! They keep your lies busy and full of happiness!"
Suzanne Taylor – Patient Facilitator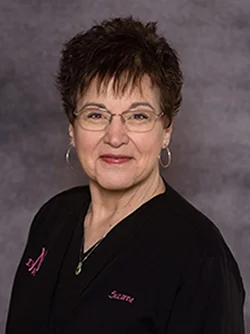 I've been in the dental field since 1979! I was introduced to the dental world while visiting a vocational school during my high school years. The day of my visit, they were working with plaster and I was sold as I love to work with my hands.
My goal is to help everyone achieve their dream smile or restore function to a 'troubled' mouth. I desire to make your journey a positive experience. I am the mother of 3 beautiful daughters and grandmother of 2 boys. I love being 'Mimi' to my grandsons! I enjoy shopping and finding bargains for my family. My family means the world to me.
I look forward to meeting you and getting to know you and your family!
Melissa Andel — Chairside Assistant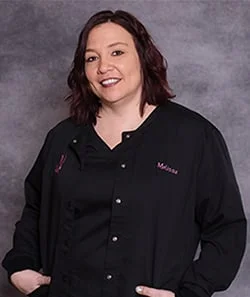 I have been in the dental field since 2002 and assisting Dr. Newkirk since the spring of 2017. I truly love what I do and the relationships that I build with the patients. It is such a rewarding feeling to work in an office where the team is highly professional and where you will receive the best care possible.
I am a mother of two sons and when I am not working I love to spend time with family and friends.