Dental Bonding Yellow in 5 Days
I'm worried about my dental bonding. I've just had them five days and now they seem to be turning yellow. I wonder if I wasn't supposed to brush with baking soda. I thought it would keep them super clean, but the change in color has me concerned. Did I do something wrong?
Katie
Dear Katie,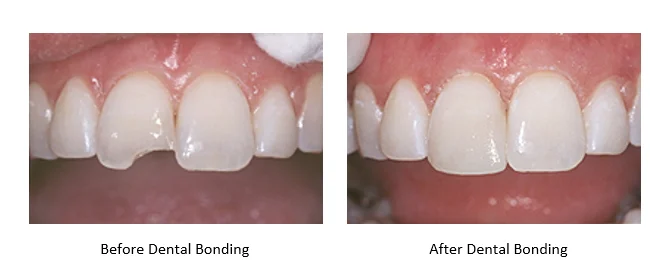 Baking soda as a toothpaste is quite abrasive. That could have damaged the polish on your dental bonding, allowing it to pick up stains. It's also possible your dentist used subpar materials which is leading to the yellowing. Though I hope that's not the case, the fact that you didn't seem to get any post-operative instructions on how to care for your procedure, gives me cause for concern.
Because you've only had the dental bonding for five days, I am going to suggest you go back to your dentist and ask them to polish up the work again. Then, when you brush your teeth, use Supersmile Toothpaste. This is specifically designed to keep both teeth and cosmetic work both clean and healthy.
If after you're using Supersmile the yellow returns, or if it never really goes away, that means your dentist is doing something wrong. They are likely in over their head. Cosmetic dentistry isn't a recognized specialty, so it is up to the dentist to get the requisite post-doctoral training they need to develop the right skills.
If it turns out your dentist can't make this right (or keep it right), go to the mynewsmile.com website. They recommend great cosmetic dentists in each state. Because that site is run by a retired cosmetic dentist, he prescreens those who want to be listed on the site. They have to demonstrate adequate cosmetic education, technical knowledge, and artistry. The dentists listed there can repair the bonding and give you the smile you want.
If they have to start over, this gives you a chance to make improvements. If you decide you want the teeth whiter, you'll need to have teeth whitening done before having the bonding replaced. This way everything can go together nicely. Once the bonding is on, it cannot be whitened. You'll want it made the color you want permanently the first time.
This blog is brought to you by Naperville Cosmetic Dentist Dr. David Newkirk.