Should I Trust My Dentist if He's Not Listed as a Lumineers Expert?
I want to get a Lumineers smile. My dentist can provide one for about $10,000. The price isn't bad, but I noticed he isn't listed as a Lumineers expert. Should I be concerned and try another dentist?
Marcy
Dear Marcy,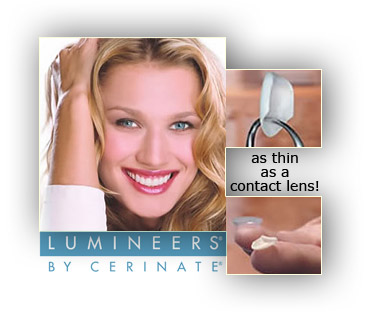 One thing I can say about Lumineers is that they have a fantastic marketing campaign. I'd like you to be very careful here. Most expert dentist's don't recommend the brand. It's generally marketed to inexperienced cosmetic dentists. And, guess how those dentists get listed on their website? They pay to get listed. It's a marketing gimmick.
The truth is Lumineers is just a brand of porcelain veneers. You can get other brands of ultra-thin veneers too. What you need is to find a great dentist. It's not the brand that matters as much as the dentist and the lab they choose to work with.
Downside to Lumineers
It takes an expert cosmetic dentist to get them to look decent. Many patients find they end up looking bulky when done as no-prep (their big marketing point).
Dentists are required to use the DenMat Lab, which doesn't have the best record of creating beautiful work.
Finding the Right Cosmetic Dentist to do Your Porcelain Veneers
Remember…"Choose the dentist; not the brand." Finding an expert cosmetic dentist doesn't have to be hard. I'd simply look on the mynewsmile.com website. They list expert cosmetic dentists by zip code and area radius you're willing to travel.
Believe me, the dentists on their list have been carefully vetted. They have to demonstrate their technical knowledge, as well as skill and artistry on a good selection of recent cases they've done. Dr. Newkirk went through this process and is listed with them. A dentist cannot purchase their way onto the site.
If what you want is a beautiful smile, you need a dentist who can provide one.
This blog is brought to you by Dr. David Newkirk.