Can I get Lumineers if I have straight teeth?
I like the shape of my teeth, but my enamel is damaged and can never be white again. When I was a pre-teenager I had a serious medical issue, and my teeth were damaged from the medication I received while I was hospitalized. Can I get Lumineers that look just like my teeth but are white and don't have marks in the enamel? – Javier
Javier – Although Lumineers is a popular brand of porcelain veneers, it isn't known for producing results that look just like your natural teeth.
Reasons Lumineers
Is Not a Preferred Brand for Top Cosmetic Dentists
Other brands of porcelain veneers can give you amazing result. Experienced cosmetic dentists recognize that Lumineers often make your teeth look pasty and bulky. The lab that produces the brand doesn't beautifully customize porcelain veneers, so it is difficult for them to recreate the characteristics of your natural teeth.
Ultra-Thin Veneers Work
A skilled cosmetic dentist will choose the correct brand of quality porcelain veneers to duplicate the color of your natural teeth and the look, while enhancing the enamel. Ultra-thin veneers can mimic tooth enamel, including texture, translucency, color, and gloss.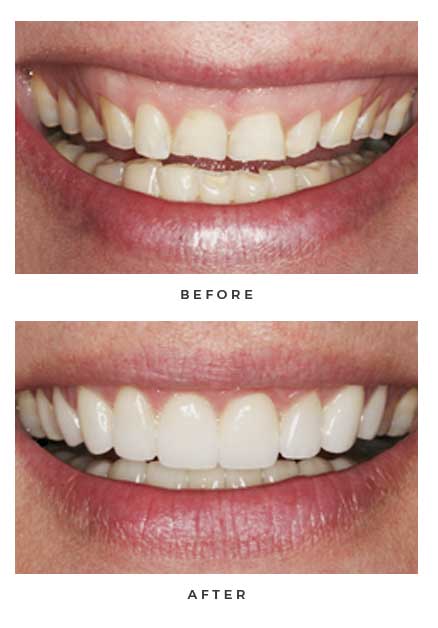 Find a highly experienced cosmetic dentist to do the work. It
can be challenging to conceal imperfections in your natural teeth with
porcelain veneers. But a skilled cosmetic dentist understands how porcelain can
be manipulated to get the results you want.
Find two or three cosmetic dentists in your area and
schedule a consultation with each of them. Each dentist will briefly examine
your teeth and let you know your options. You can compare treatment options,
costs, and your interaction with each dentist to help you select a provider.
But don't let cost alone be influence your decision. You can anticipate slightly
higher fees with a highly skilled cosmetic dentist. You'll receive amazing,
long-lasting results.
This post is sponsored by Naperville, IL cosmetic dentist Dr. David Newkirk.