Can I Get Porcelain Veneers with Silver Fillings?
I have a mouth full of silver. I want to get porcelain veneers, but my dentist said he doesn't recommend it with silver fillings. Can I remove them and then get the veneers?
Lisa
Dear Lisa,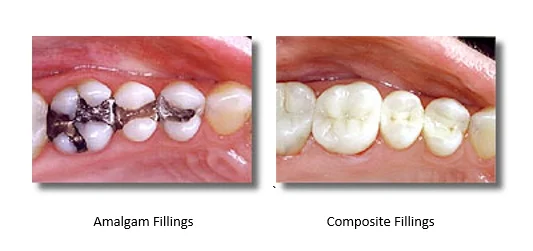 The only reason you might want to change out your fillings in order to get porcelain veneers is if the fillings are visible when you smile. Without that, there's absolutely no technical reason to switch them.
However, many patients prefer to switch them because of their high mercury content. If you choose to do that or if you have visible silver fillings, then I'd look for a mercury-free dentist to have them switched. There are certain precautions that need to be taken in order to protect the patient from inhaling or swallowing any mercury vapors.
It's possible your dentist knows how to do it, but I doubt it. Ask him if he knows the sanitary amalgam removal process. My thinking is he just used the fillings as an excuse because he's not very skilled with porcelain veneers and didn't want to say that.
Finding a Dentist for Porcelain Veneers
Creating beautiful smile makeovers isn't something taught in dental school. It's something studied and learned post-doctoral. However, more than technical skill is required. It's an art form and therefore requires a dentist who also has an artistic eye.
In order to ensure you get a dentist with both of those qualifications, I'd go to the mynewsmile.com website.
Cosmetic dentists request to be listed on their site. However, they can't just pay to be listed. Instead, they have to demonstrate both their technical qualifications as well as submit cases they've done to show they also have an artistic eye.
Without both those skill sets, they will not be listed. You can look at their smile galleries to get some idea of the type of results they get. With one of these dentists, you have nothing to worry about. They'll give you a gorgeous smile. In fact, most of them have a beautiful smile guarantee.
This blog is brought to you by Naperville Cosmetic Dentist Dr. David Newkirk.