How Do You Nominate a Dentist for Best Dentist
I've been in some dental offices where they proudly displaced their "Best Dentist" award from the community. Rarely, did I think they actually deserved it. I've never been to a dentist I was impressed with…until this week. I went to a new dentist and the entire office was fantastic. They were friendly and helpful. The doc took lots of time to ask me about things in my medical history and if I had any goals for my smile. He listed to me without pushing toward anything. He gave a gentle exam and always explained what he did. I loved everything about this place. They even explained everything about the billing so I'd get no "surprises" later. THIS is a dentist who needs to win the best dentist. How can I get him nominated?
Betty
Dear Betty,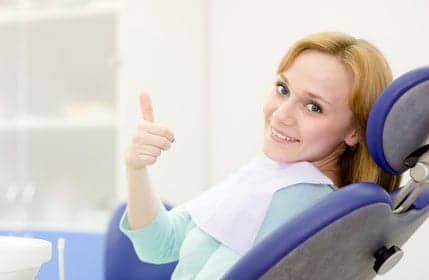 I'm thrilled you've found a dentist that you love! A great doctor-patient relationship is a gift. Most of these type of "Best Dentist" awards are local. You could look into some local or regional magazines where they have voted for things like best restaurant, best dance studio, etc. They almost always also have a "Best Dentist". There are other things you can do which will help your dentist as well.
Ways to Boost Your Dentist When You Feel You Have the Best Dentist
You might be surprised how much a lovely hand-written letter to your dentist telling him what you loved about your visit will give your dentist a boost. In fact, you'll likely make his day. I've known dentists who've framed a letter they received which cheered them.
Write a review of your experience on the different online Review sites, such as Yelp!, Google Reviews, Rate my Doc, etc. Many patients who find themselves in the position of needing to find a new practitioner often turn to these sites to determine if the dentist is worth their time. This can do a lot to boost their business. Sadly, most patients only post bad experiences, so the great dentists don't always get reviewed.
Be specific about what you like. Did he give you the best porcelain crown ever? Let that be known. Was he great at explaining all your options? Was he gentle? Anything you can tell potential patients is helpful.
Let people know about your new dentist. They may be looking for one themselves but haven't mentioned it.
This blog is brought to you by Naperville Dentist Dr. David Newkirk.